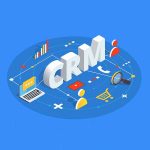 WooCommerce CRM integration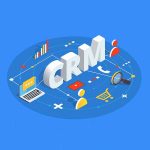 WooCommerce CRM integration
From: $19.95 Inc.GST / month and a $199.95 sign-up fee
From: $19.95 Inc.GST / month and a $199.95 sign-up fee
WooCommerce Customer Relationship Manager is the ultimate tool to manage both your existing and potential customers.
Description
Additional information
Description
Manage Your Customers
As your WooCommerce store grows, it is important to keep a track on who is spending the most and frequently. While it may be imperative to bring new orders in, it's just as important to make sure you keep your existing customers. With this plugin, you get all the basic tools needed to maintain your loyalty with your customers – enhancing the seller to customer relationship.
Using this plugin, you can give your shop manager and WooCommerce store many great advantages:
View crucial customer indicators on the orders page.
Send emails using the stores default WooCommerce template instantly.
Include dynamic information in emails sent in bulk or to single recipient.
Place phone calls and assign products to the call for follow ups
Delegate agents to customers for personal management.
Group customers dynamically or a fixed set of customers
Capture vital business information for better prospect analysis.
Assign accounts to customers to keep a track on business to business orders.
Organise the Lead to Customer workflow using customer statuses.
Expand on the available fields using the free Advanced Custom Fields.
Allow your customers to edit CRM details from their My Account page.
Add New Customers
Maintaining familiarity, we've ensured using our Customer Relationship Manager is easy for the new users and existing users. Should the fields available not be sufficient for your stores industry, don't worry – we've got you covered. We have integrated with the free and popular Advanced Custom Fields.
Quick Actions
Closing a sale cannot be quicker with our quick actions. From our research and customers, we've realised that creating orders, viewing orders, sending an email should be done with one click (or tap).
Documents
Allow your customers to upload important documents related to your products and services. This can be done straight from the My Accounts page. Each upload has three statuses: awaiting confirmation, confirm and cancelled. You can also define what file types are accepted as well as give your customers brief instructions regarding the uploading of documents.
Customer & Lead Statuses
The workflow for some Customer Relationship Managers can be a little bit daunting. We've made it easier and simpler using statuses. Maintaining familiarity with the WooCommerce ecosystem, we give our users the option to assign statuses to their customers in the same way you would for your orders.
Key Customer Indicators
Using this plugin, a new column will be introduced to the Orders page presenting shop managers with key customer indicators. Examples of this are: whether the customer is a repeat customer, flagged customer, favourite customer or a high spending customer.
Default Statuses
Currently, there are three ways a customer is added to your WooCommerce store: registration, manually and the checkout page. We allow you to control what status the customer is depending on how they registered.
Importing & Exporting
Giving you the freedom to take your data anywhere you want, we've provided you with the means to export your customers along with their relevant fields. Should you need to import customers, our import wizard will accept CSV files where you can map the columns to the appropriate field.
View Customers Profile
Expanding on the User Profile, we've created a customer profile with shop related metadata such as purchased products, customer notes, customer orders, emails, tasks and phone calls. You can view a customers information from any of their order details page.
Branded Emails
Using your stores email template, this plugin offers the functionality to send branded emails (similar to the order email they receive) straight from the WordPress admin. This is useful for when you want to quickly remind them of important information or if you want to market a new product. Short codes can also be used to include customer related information.
Phone Calls
Create and place telephone calls with your customers straight from the WordPress admin. Using the default "tel" application on your computer, you can start the phone call right away using Skype or FaceTime. While the call is taking place, you can also log important details, define its purpose, assign an order or an account, indicate whether it is inbound or outbound.
Customer Notes
Notes are useful for customers to keep a track on what is going on with their orders, accounts and other business related activity. With every note, you can define whether it is private, for the customer or for the agents managing their target goals.
Customer Groups
Group your special customers and manage them more efficiently using this plugin. You can group your customers dynamically or have a fixed set list with your chosen customers. Adding customers to this list can be done right form the Bulk Actions menu on the customers page.
Additional information
| | |
| --- | --- |
| Option | 1 Domain, 2-3 Domains, 5 Domains |